Join us in the magical kingdom of Wildwood this summer! Wildwood is a hero's journey program that includes equal parts storytelling, improv, skill-building, action adventure, and all fun.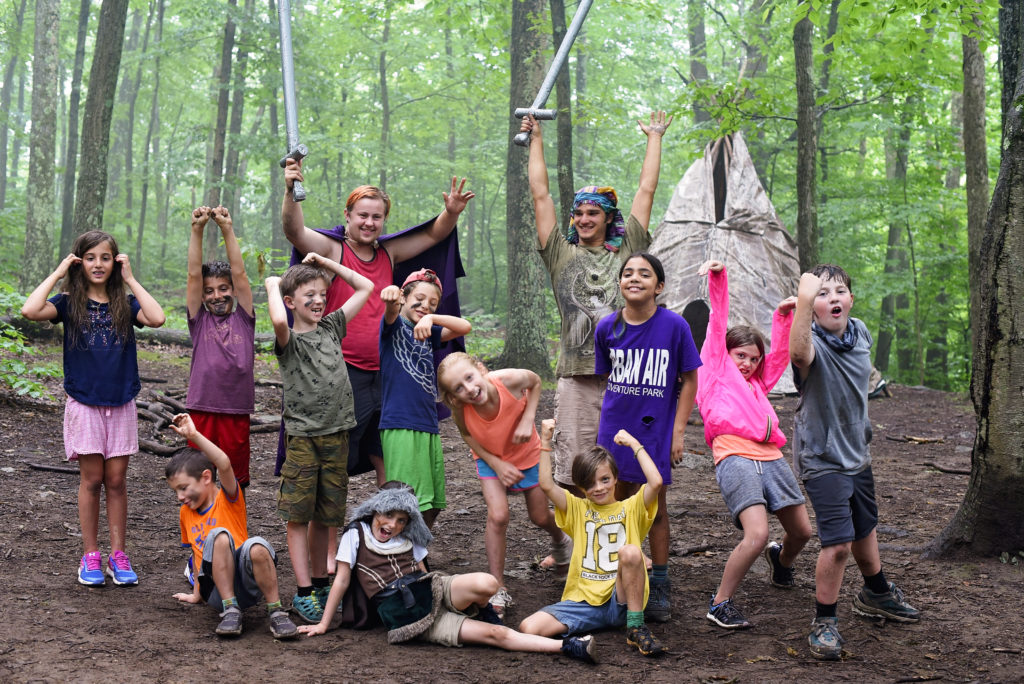 In Wildwood, you will enter a fantastical adventure to save the kingdom from forces of evil. Along the way, you will encounter mythical helpers to aid your journey, as well as obstacles and foes who will challenge you. You will cultivate levels of physical and mental awareness to move in tandem with the wilderness as you work as a team to protect the creatures of the magical kingdom.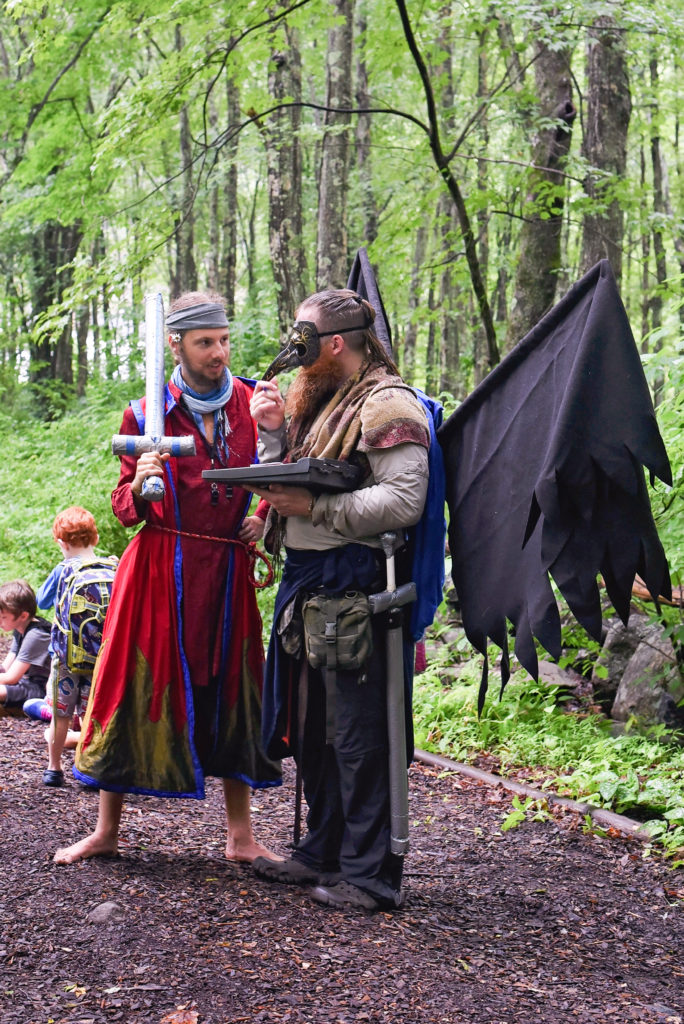 Wildwood Camps include three age groups: ADVENTURERS (5-7), APPRENTICES (8-11) and RANGERS (12-15). All are encouraged to come in their own costumes & characters.
Our staff design storylines for the week that often culminate in an epic battle for the Rangers. Apprentices will have their own adventures that may include training with padded weapons, but no battles. Adventurers will not use padded weapons and will focus more on imaginative play. Regardless of age, all will learn about the qualities and actions that make a person a hero.
Once a program fills, please join the waitlist. We will do our best to open an additional session based on demand. Learn more about scholarships and payment plan options.
Wildwood Camp is a specialized camp with a focused theme, and while there is no prerequisite for experience, we recommend that older campers (8-15) are enthusiastic about the subject because they will be immersed in it each day. Younger campers will have a more fluid experience and mentors will adjust the broad focus of Wildwood to respond to the direction of the group.
Skills your child will learn:
Self discipline
Good sportsmanship and teamwork
Awareness of their environment
Patience and stillness
Service and helpfulness
Courage and perseverance
Being active and alive in the body
Sense of accomplishment
Leadership and decision-making skills
2023 Summer Dates
Registration opens Feb 18th!
| Name | Ages | Location | Time | Date(s) | Price |
| --- | --- | --- | --- | --- | --- |
| July Wildwood Adventurers | 5-7 | Newtown | 9am-3pm | July 10 - 14, 2023 | $410 |
| July Wildwood Apprentices | 8-11 | Newtown | 9am-3pm | July 10 - 14, 2023 | $410 |
| July Wildwood Rangers | 12-15 | Newtown | 9am-3pm | July 10 - 14, 2023 | $410 |
| August Wildwood Adventurers | 5-7 | Newtown | 9am-3pm | August 14 - 18, 2023 | $410 |
| August Wildwood Apprentices | 8-11 | Newtown | 9am-3pm | August 14 - 18, 2023 | $410 |
| August Wildwood Rangers | 12-15 | Newtown | 9am-3pm | August 14 - 18, 2023 | $410 |
| August Wildwood Adventurers | 5-7 | Granby | 9am-3pm | August 7 - 11, 2023 | $410 |
| August Wildwood Apprentices | 8-11 | Granby | 9am-3pm | August 7 - 11, 2023 | $410 |
| August Wildwood Rangers | 12-15 | Granby | 9am-3pm | August 7 - 11, 2023 | $410 |