Locations

Newtown, Connecticut
Sticks & Stones Farm
197 Huntingtown Road
Newtown, CT 06470
Sticks and Stones Farm is a 60-acre family managed natural space. Known by its landmark stone barn and homegrown cabins, the farm opens its doors to the Newtown community, Fairfield County, Brooklynites and beyond.
https://www.sticksandstonesfarm.com/
---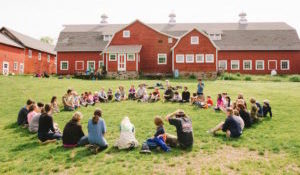 West Granby, Connecticut
Holcomb Farm
113 Simsbury Road
West Granby, CT 06090
Holcomb Farm is a 367-acre working farm and community gathering place operated collaboratively between the Town of Granby, Connecticut and a Board of Directors comprised of local citizens.
---

Killingworth, Connecticut
Chatfield Hollow State Park
381 Route 80
Killingworth, CT 06419
Chatfield Hollow State Park is a 400-acre state recreation area open to the public. Through its ridges covered with oak, beech, and hickory flows the Chatfield Hollow brook toward Long Island. In pre-Colonial times, Indians frequented the valley in considerable numbers for purposes of fishing and hunting. Many artifacts found in the vicinity of Indian Council Caves indicated that Native Americans sought refuge in the jagged ledges and held tribal gatherings amid the rock recesses and overhangs.