We believe that every person has a unique and sacred gift to share with the world. We call our teaching staff "mentors" because they help people to discover their gift and power by connecting them to nature and their heart.
Scott M. Baker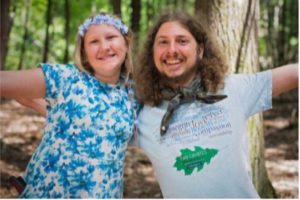 Since the age of 14, Scott has been immersed in the natural world through the magic and culture of Two Coyotes. He began his journey with the school as a summer camp student, and continues it now with many 8 Shields-based nature programs throughout the northeast. He enjoys the opportunity to teach and pass on a deep appreciation for and knowledge of nature. A lifelong homeschooler, he can be found in his natural habitat exploring the woods, honing his primitive skills, or playing the steel pan (as a former member of the renowned St. Luke's Steel Band).
Adam Betts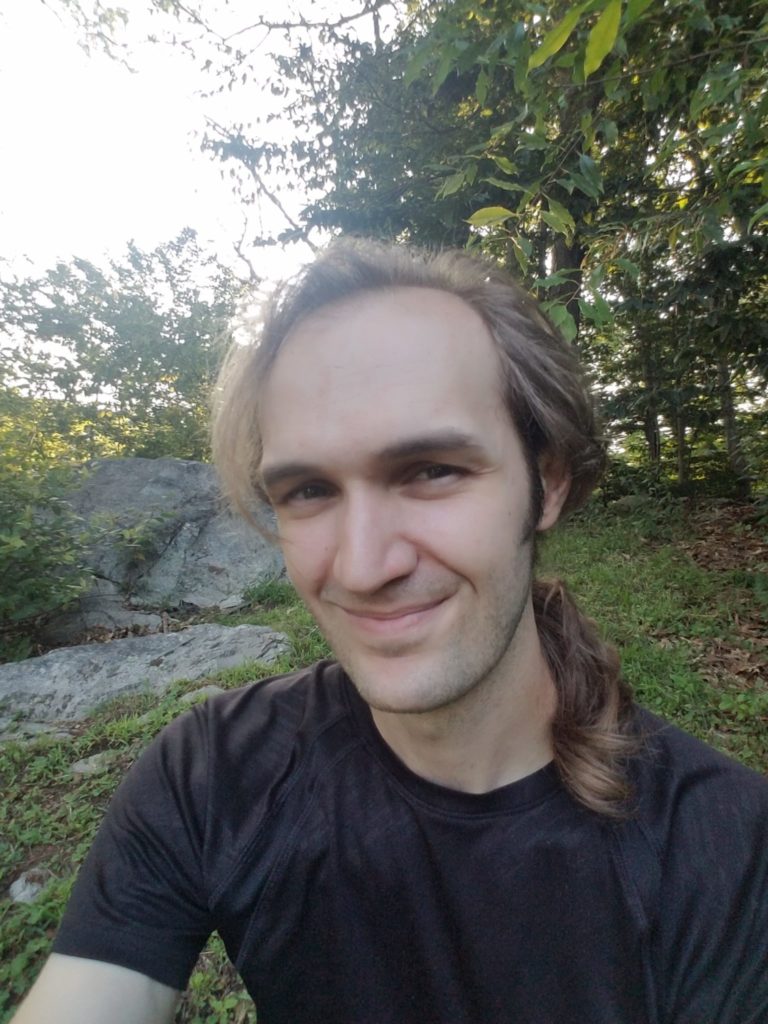 Adam has been fascinated by the great outdoors since he read "My Side of the Mountain" and Gary Paulsen's "Hatchet" series when he was a kid. He is especially interested in how our ancestors made and used tools to exist in and alongside nature, and has been forging and using knives, axes, and other tools for more than ten years. Having a BA in English Literature with a focus on short stories and poetry, he also enjoys telling stories and teaching storycraft to anyone willing to listen, and deeply believes in the power of stories to connect us to ourselves and our world. His natural habitats include riparian forests, mountains, and wherever the forge happens to be.
.
Noel Cherubino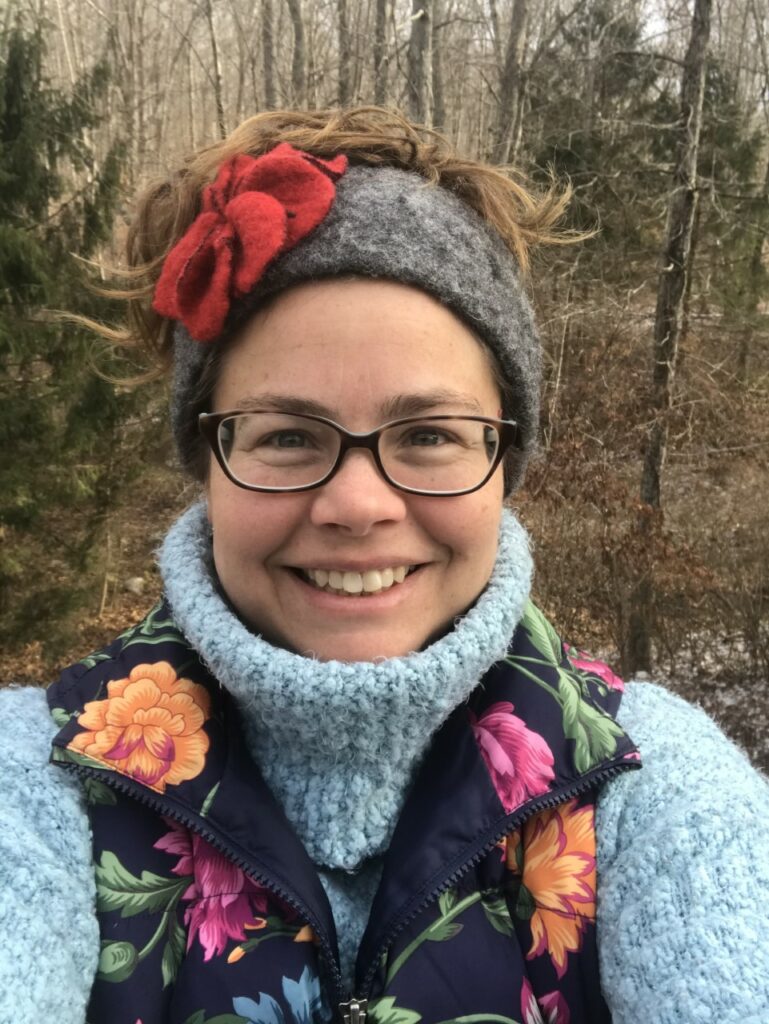 Noel's love of nature began as a child playing with friends in the woods of small town Connecticut and camping with family. Her interest expanded from play to include primitive skills and nature awareness when she met Scott Eldridge, founding director of Two Coyotes, in a Wilderness First Responder class in 1999 while pursuing a certificate in Adventure Education. She went on to travel to various workshops and primitive skill gatherings up and down the east coast and to Arizona before settling back down in Connecticut and reconnecting with Two Coyotes by enrolling in Pups with her two children. Upon her return, Noel quickly transitioned from participant to Pups Mentor and has continued in this role as her children transitioned to Wild Seeds.
Noel began swimming before she could walk. In addition to Two Coyotes, Noel works as a swimming teacher. She has recently begun to explore the transformative power of swimming in natural bodies of water on the mind, body, and spirit during all four seasons. During the summertime, she can be found teaching swim lessons in backyard pools. Guiding adults who have never learned to swim to safely navigate the water is an especially gratifying experience, and she dreams of one day expanding her program to include scholarships for lessons so that more families can have access regardless of income.
Andy Dobos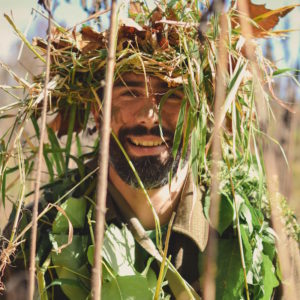 Andy is an artist and educator specializing in Nature connection mentoring, woodcrafts and wilderness skills. With a BFA in sculpture from Montserrat College of Art, Wildlife Track and Sign Level Three Certificate from highly recognized Cybertracker Conservation, Advanced Completion Certificate from White Pine Programs Wildlife Tracking Apprenticeship, training in the Art of Mentoring and the Boys Sacred Fire Initiation, and more than a decade of experience in mentoring, Andy is highly respected in his field.
He has made a priority of developing long and lasting relationships with his students and their families, becoming much more than a teacher but a true mentor. Andy serves as a master level mentor at Two Coyotes. Andy also organizes The Cattail Gathering, an annual nature skills conference in Litchfield, CT.
Gavin Duhamel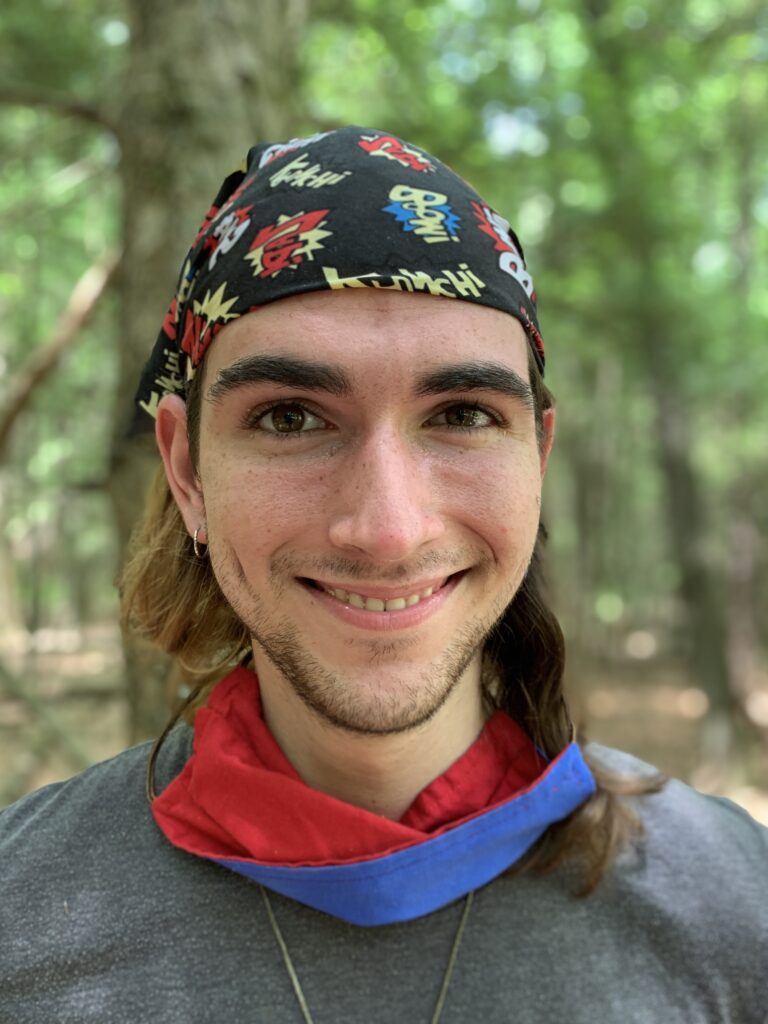 Gavin is a strong believer in all things play oriented, whether that be a two hour game of chess, or chasing frogs into a mud puddle face first. He has spent the past three years studying and the past two teaching parkour. He always loves a chance to pick up a cool new skill, how to shoot a bow, to shogi, to juggle, and is happy to nerd out about whatever new thing he, or whoever he's talking to, is learning. He is currently in college to become a talk therapist, and is fascinated by the inner workings of the human mind.
.
.
Marco Frascone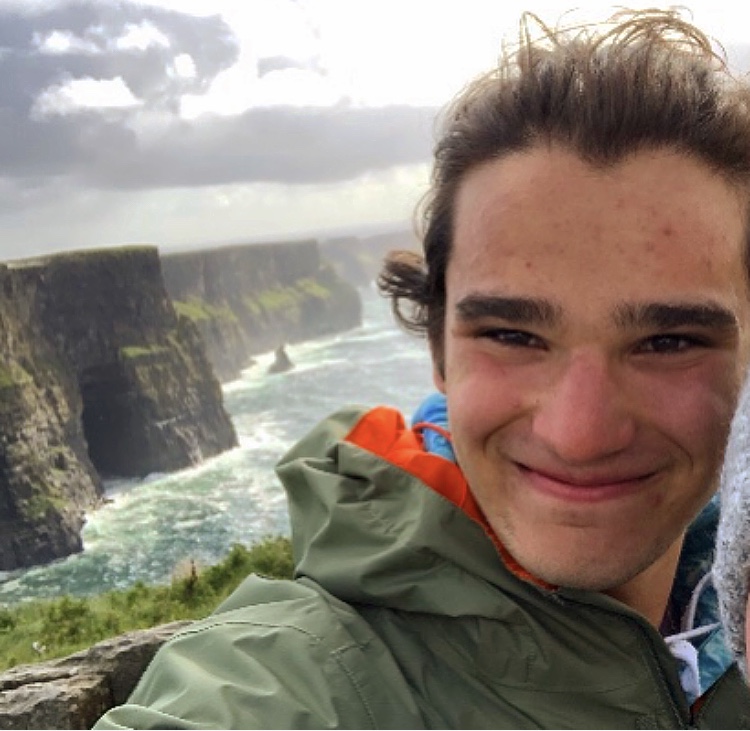 Marco has always found his passion and truth in nature! He is fun loving and adventurous. He is constantly trying something new and challenging himself to change and grow as a person. He is an avid wood carver and artist and practices many mediums of expression ranging from large scale public murals to Peruvian cajon drum crafting and wood sculptures. Marco is often found in his workshop creating something new, or planning an adventure to a distant land. He believes in our capacity for love as humans and that connecting to our planet fosters connection amongst humanity. He is a large scale thinker and is always looking to see things from a perspective of we, not I, and us, not them. Marco can often be found in a hammock or hiking in local forests.
Annette George
.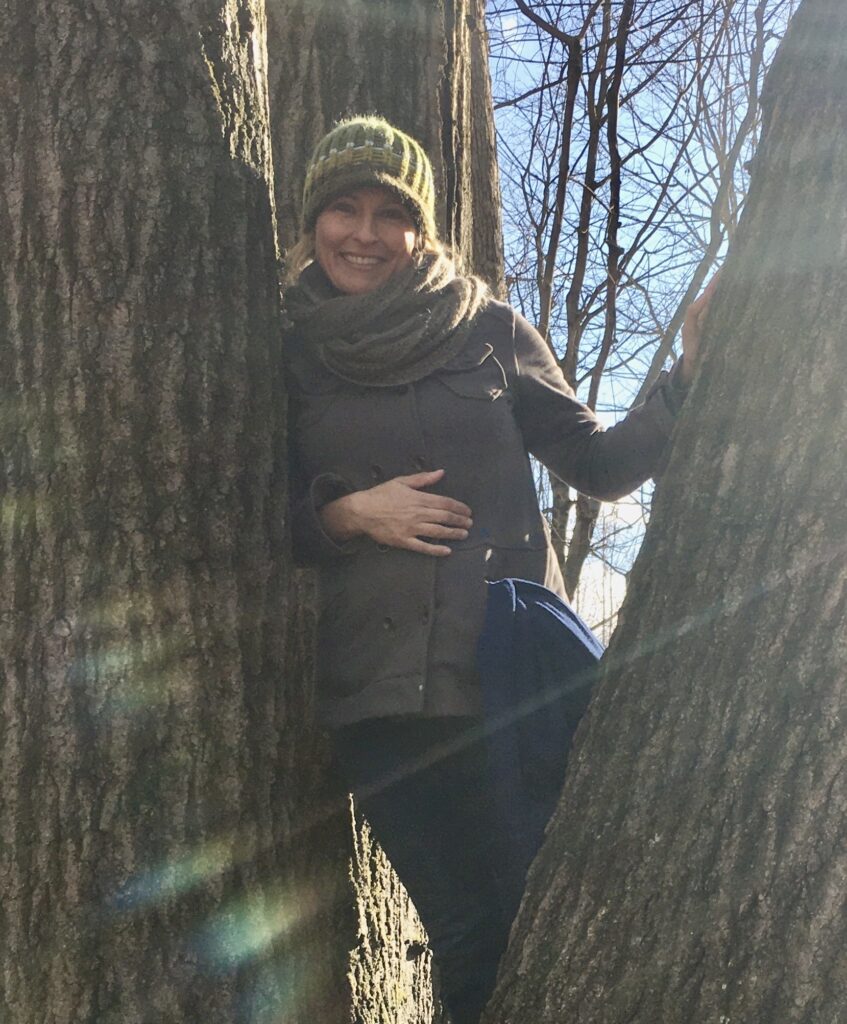 Annette was born and raised in CT. She has felt a deep connection with animals and the great outdoors since she can remember. She feels it is a responsibility as a nature lover to share the love and joy with our youth. She brings a deep understanding of having a little Coyote Pup! Annette and her daughter have been enrolled in the Pups program in Newtown since 2019.
Annette is EMT-certified and has recently been certified to facilitate Girl empowerment workshops. She is a true believer in YOU NEVER STOP LEARNING! Along with the love of the outdoors and animals, she also has a great interest in alternative medicines. Annette resides in Newtown, CT with her husband, daughter and their rescue dog, Koda.
Karolina Ksiazek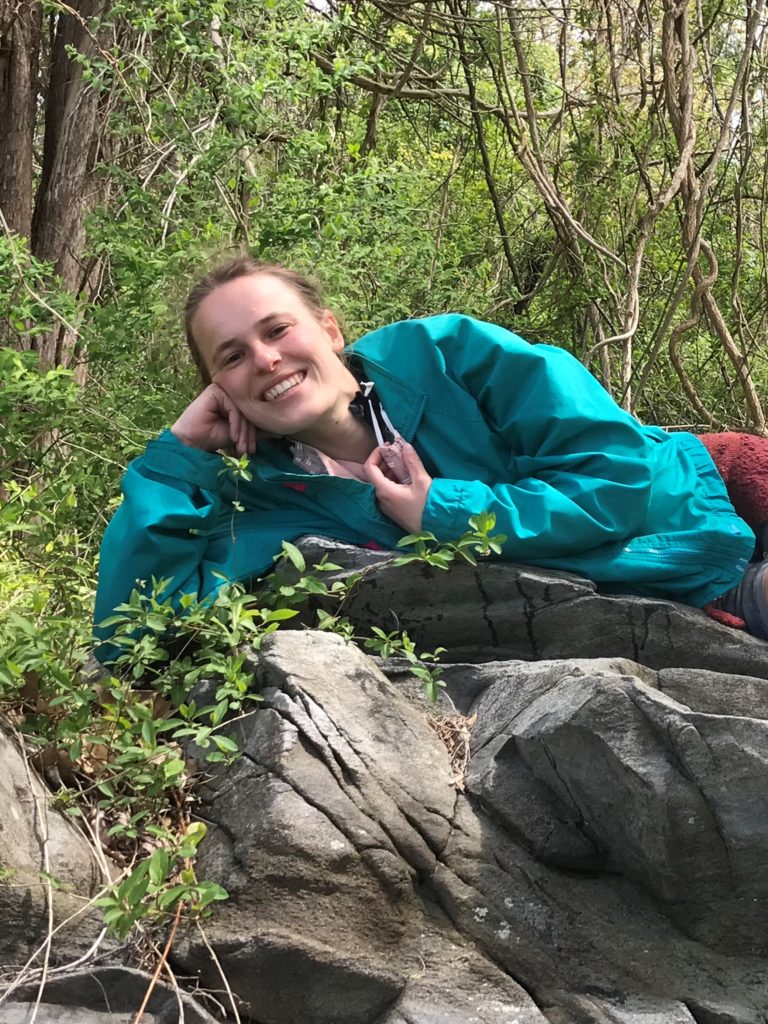 Karolina is an educator, urban planner, organizer, writer, and dancer. After a childhood mostly disconnected from nature, her interest in the environment ignited into a passion for nature connection when she finally had the opportunity to play, learn, and explore in the forests of Connecticut. With a BA in American Studies and experience working in city government, Karolina now aims to guide both children and adults in exploring deeper connections with our communities and with the land. She believes in approaching life with a listening heart, and with the courage to be changed by what we encounter on our adventures.
.
.
Sasha Lehrer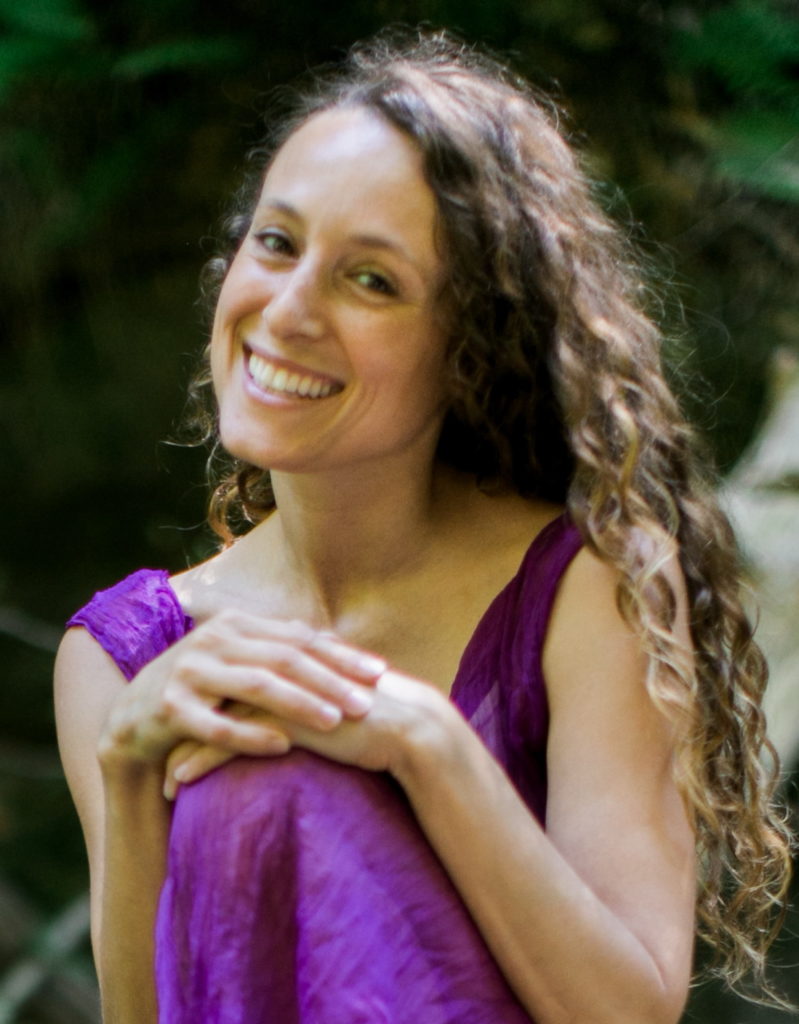 Sasha has been a nature connection mentor at Two Coyotes since early 2013. She has extensive experience teaching in diverse settings from farm to forest, school to studio. She taught dance in elementary and middle schools throughout Greater New Haven and is a co-founder of New Haven Ecstatic Dance. Sasha is a certified yoga teacher leading classes at Breathing Room. She is also an environmental educator at Common Ground School. Her work with children in the woods and her own deep connection with the natural world helps inform the way she lives her life: as an organic art form in sync with the cycles and beauty of nature.
.
Sage Liotta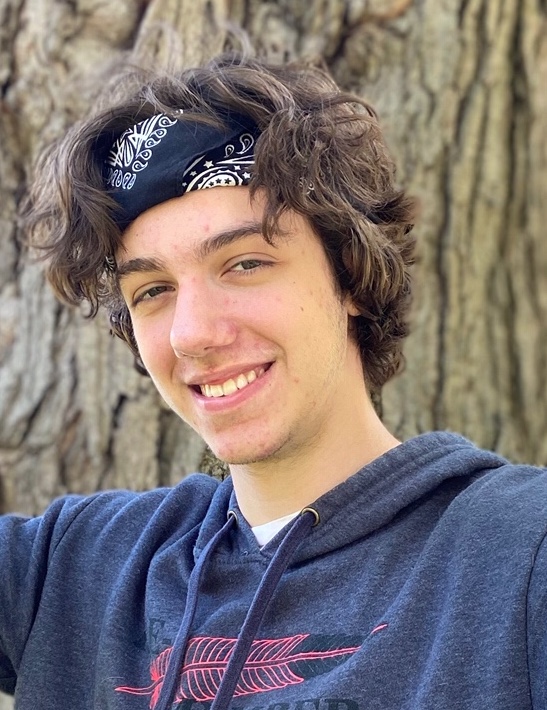 Sage is a long time member of the Two Coyotes community, having attended programs for eight years. One of his favorite aspects of the Two Coyotes program is primitive project making, including bows and pack frames. In addition, he is a graduate and returning community member of Boys Sacred Fire – a rite of passage program. When not in the woods, Sage enjoys woodworking, snowboarding, history, and classic novels.
.
.
Alycia Matchen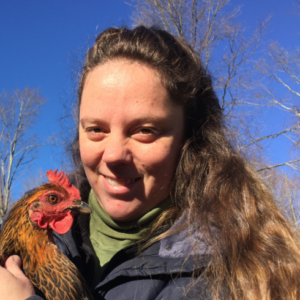 Alycia is a mother of two daughters who loves sharing, learning about and cooking or crafting in the great outdoors. She is a Girl Scout leader, trained paralegal, trained medic, workout enthusiast and gardener. When she's not at Two Coyotes, Alycia is most likely working out, tending her chickens and garden, or homeschooling her daughters in creative ways.
.
.
Aja McCarty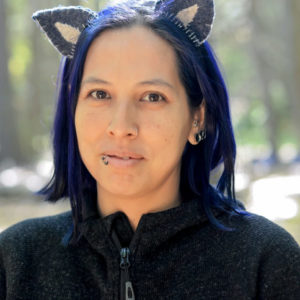 Aja brings light and love to every project she is involved with. She runs an urban homestead with her husband, 4 kids, and chickens in Simsbury, CT. Aja runs our Pups program in Granby.
.
.
.
.
Stephanie Niles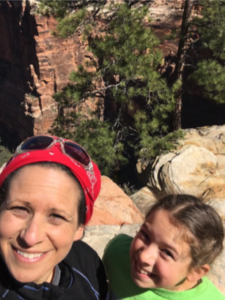 Steph's love of nature stemmed from countless hours spent in the woods as a child growing up in CT and her deep connection to the wilderness as a young adult living in North Carolina, South Carolina and the high desert of southern Utah. She is mom to three self-directed learners who thrive in the homeschool community and in Two Coyotes programs. Steph is a certified Level II Archery instructor and teaches archery and art in the homeschool community.
Steph holds a studio art degree from the University of South Carolina with a focus in art education and photography. She shares her wonderment and love of nature with the children in the Two Coyotes family as a Camp Director in the summer and an instructor during the school year. She also works behind the scenes year-round as Two Coyotes' Program Director to keep the programs staffed and running smoothly.
Adelka Polak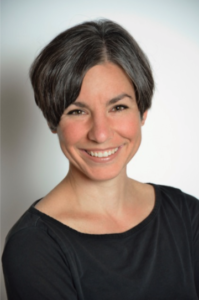 Adelka is an interdisciplinary performing artist who founded Sova Dance & Puppet Theater in CT in 2013. She has performed in Denmark, the Czech Republic, Turkey, Bulgaria and Taiwan with Masque Theatre since 2008. She performed at LaMaMa with the Czechoslovak-American Marionette Theatre, Ibex Puppetry, and Michael Pestel. She toured internationally with Squonk Opera who went "from junkyards to Broadway." Sova Theater also provides puppet & dance theater programs to early learning centers, museums, public schools, and home-schooled youth in CT & NY. Sova Theater advocates responsibility to humanity and the environment through arts and education. www.sovatheater.com
.
Karianna Rosenberg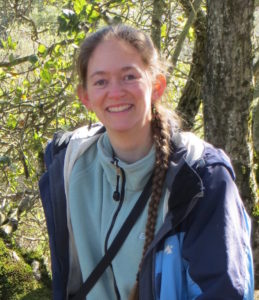 Karianna is a lifelong student of nature, a dance anthropologist, an artist, a bilingual storyteller, an outdoor educator, a cultural creative, and transformational workshop facilitator. Her deep connection and love of nature and passion to help others discover their own connection with the earth, themselves, and others, began with her growing up on a small family farm surrounded by a Connecticut state forest.
Karianna holds a BA in Cultural Anthropology, with a Minor in Spanish, focusing on Dance Anthropology and Dance History. She earned an MA in Teaching Spanish and English as second languages, with a Bilingual Multicultural Endorsement from the School for International Training. She is also certified in Wilderness First Aid.
In her spare time, Karianna enjoys social dancing, especially swing and Argentine tango, writing poetry, playing fiddle/violin, spending time with family and friends and being out in nature.
Alexis Slavina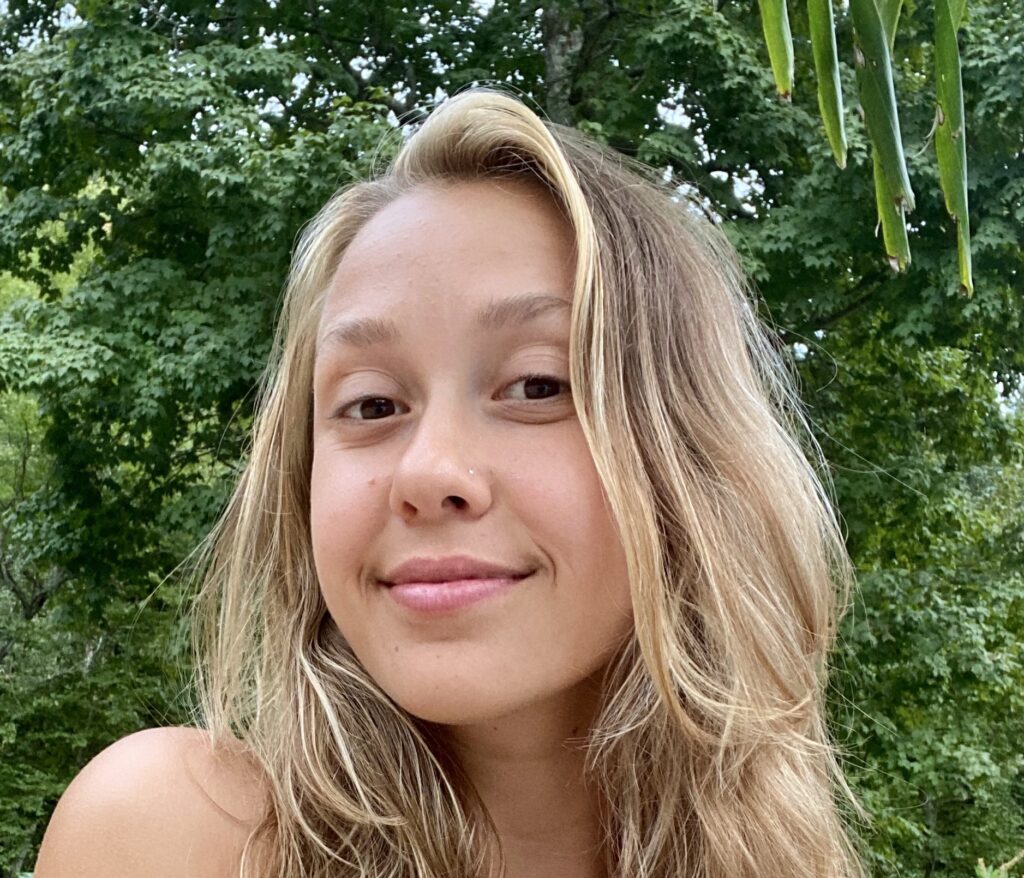 Alexis is a creative, introspective being with a deep love for learning, music, and nature-immersion. She started her university journey as a Digital Storytelling major, but transitioned to Interdisciplinary Studies with a Study of Spirituality angle. She has been a free bird since 17 years old, intermittently taking time off to solo-travel around South America and Southeast Asia. Adventure has awakened within her profound gratitude for the earth and invoked deep-seated interest in growing food, practicing minimalism, and embracing earth-ethics philosophy. Alexis has unconventional experience working with children, from being a Disney princess for five years in South Florida to a play-facilitator at a creative learning center. Her objective in all encounters with children is to inspire a natural sense of wonder to highlight the magical qualities of every-day-life.
Storm Songe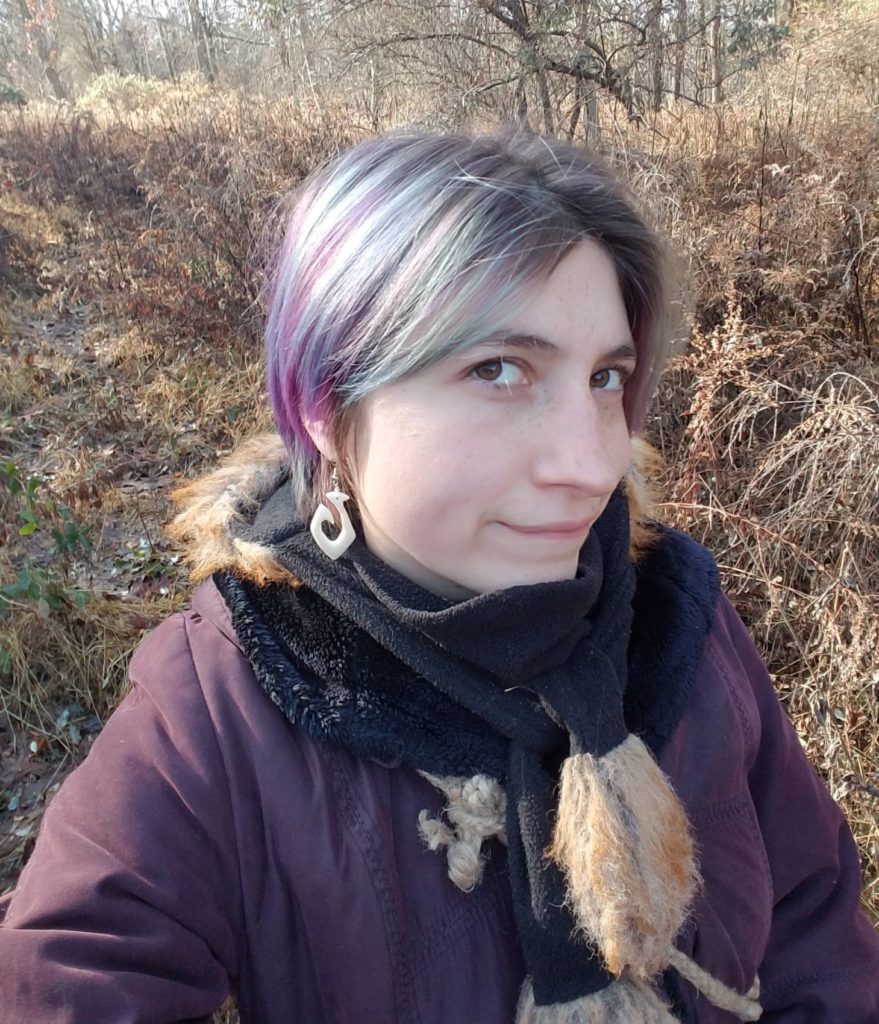 Storm graduated from UCONN with a BS in Ecology and Evolutionary Biology, and an MS in Conservation Biology and Biodiversity. They joined Two Coyotes as a mentor in 2012 and have been involved ever since! In spring, fall, and winter, you will see them teaching the Coyote Village School Year Program in Newtown, Killingworth, and Granby. Over the summer, you will usually find them as Camp Director at the Granby site.
When not with Two Coyotes, you can find Storm wandering the wild lands of Connecticut, in search of birds, gathering nuts and berries to make dye, crocheting tiny animals, painting with ink, and collecting crystals & minerals.
Storm has a profound love for wildlife and for teaching. Their driving force in life is to foster love and connection with the environment so the wild lands we so deeply enjoy will be preserved for many generations to come.
Tyler Reid

Von Oy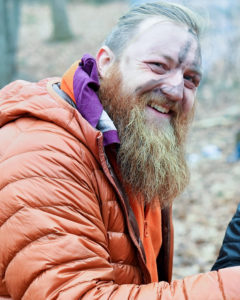 Tyler is an avid outdoorsman, with many self-taught skills. He can often be found hiking around Connecticut's myriad trails, enjoying the forests with a meditation or learning a new skill. He is adept at knots, fire making, and using a sword (boffer or otherwise), and loves nothing more than learning in the outdoors. He is a jack of all and master of some, and appreciates nature for its freedom, peace, and plethora of exciting adventures. In addition to his affinity for the wild, he is an instructor of Capoeira at the rank of Formado, and enjoys participating in the Armored Combat League at a world champion level. He is fluent in American Sign Language, and he holds his Bachelor of Science in Psychology, as well as a First Aid Certification. Wilderness mentoring is truly his passion and where he finds fulfillment in life, teaching and sharing his knowledge with anyone willing to listen.
Tom Varga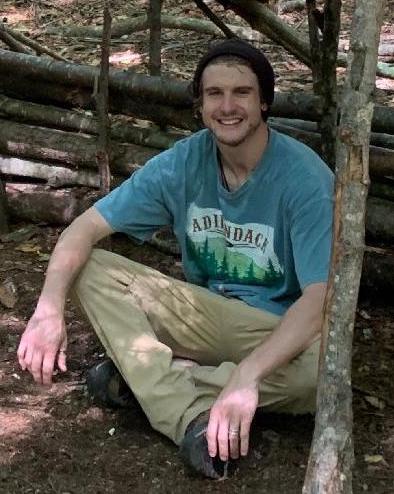 Tom built his love of nature by observing and recognizing nature signs around him. Growing up in the suburbs of Connecticut, he often visited the Adirondacks in New York, where he grew a passion for nature and an appreciation for natural cycles. Tom completed an Associate's degree from Naugatuck Valley Community College in Environmental Science. Tom also attended Alderleaf Wilderness College in Washington State where he received certifications in Permaculture and First Aid, along with extensive studies in the subjects of Edible and Medicinal Plants, Wildlife Tracking, Outdoor Leadership, and Sustainable Living Skills.
In his free time Tom enjoys being outside, listening to birds, identifying new species, gardening or just walking through the woods. Tom seeks to encourage others to observe and learn what's happening around them by maintaining an excitement for Nature connection and learning.
Interested in joining our staff team? Let us know.