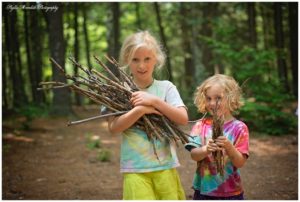 Helping kids find vitality, build character, and discover their gifts.
Forest Learning Program is an educational program for school children age 5 to 12 years old. Once a week, Forest Learning students spend a full school day immersed in nature. The program is designed to complement your child's traditional classroom experience and runs the duration of the school year from September to June.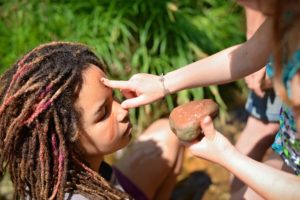 Time in nature is an important part of growing strong and healthy brains and bodies. It is also vital for developing confidence, self-esteem, resilience and character. At Forest Learning, students explore the natural world with curiosity. They learn how to make fires, build shelters, identify plants and tracks, and make tools and baskets with their hands. Led by our skilled nature mentors through wilderness-based challenges and reflection, they develop a deep understanding of who they are, what they value, and what their gifts are.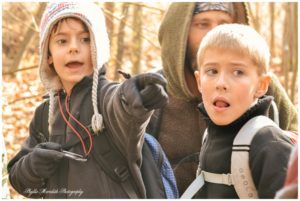 Our programs weave together team-building activities with intergenerational community celebrations that honor students. Core practices like gratitude, song, and storytelling help to remind the students of the important things in life while unifying the group. Our programs create a loving environment where your child can fully be who they are. This kind of support and acceptance is vital to healthy development and can be lacking in other settings your child may participate in.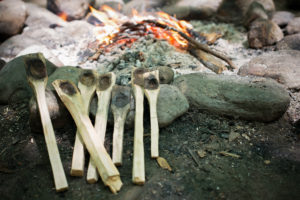 Forest Learning Program is changing children's lives by helping them to cultivate a lifelong love of learning.
Be one of many parents who are choosing this enriching and empowering program for their child.
Registration is accepted on a rolling basis until the program is full. Tuition includes an overnight in the fall and spring seasons.
Important 2020 Dates to Know:
– Granby: Overnight 10/4 and 5/19, Trade Blanket 5/11
– Newtown: Overnight 10/11 and 5/29, Trade Blanket 5/15
| Name | Ages | Location | Time | Date(s) | Price |
| --- | --- | --- | --- | --- | --- |
| Tuesday Forest Learning Program | 5-12 | Granby | 9am-3pm | September 10th, 2019 - June 9th, 2020 | $2250 |
| Friday Forest Learning Program | 5-12 | Newtown | 9am-3pm | September 13th, 2019 - June 12th, 2020 | $2250 |