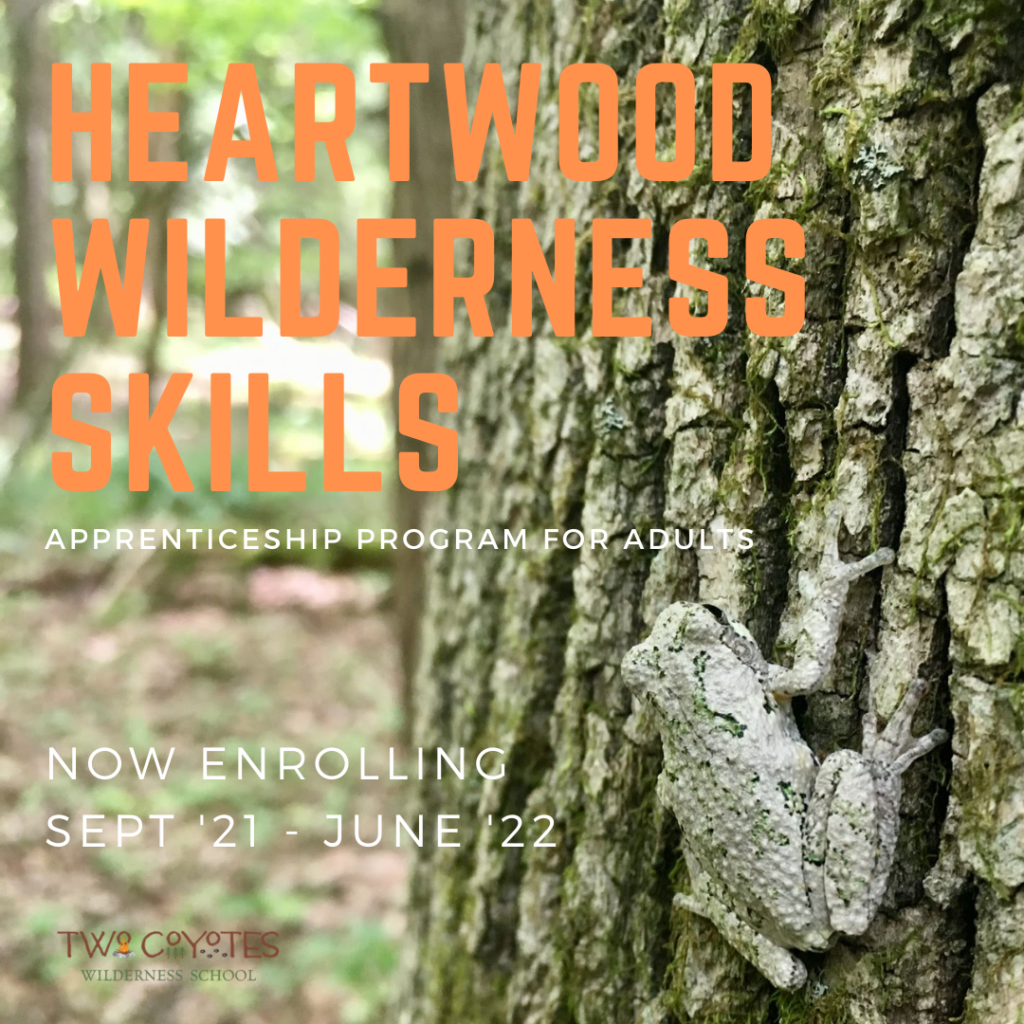 Parents often ask, "How can I learn and experience all the things you teach my child?" Join the Heartwood Wilderness Skills Apprenticeship Program for your turn in the woods with our mentors! This program will run from September 2021 – June 2022. Enroll by August 24th.
For ten months, "Oakhearts" will be mentored in wilderness skills in order to foster a deep relationship to the landscape and our local ecosystem. You'll learn how to walk into the forest and find the materials you need to make primitive tools & crafts and build a fire or a shelter. You'll forge personal connections to the animals, plants, and trees that share your local habitat.
In this program you will see that it's not just people in stories or on TV who can make fire without matches, know which plants to eat and which to avoid, or tell you what animals live in a place by the tracks in the mud. You will come to understand that there is a large and diverse community of people bringing these skills into their lives and you are already invited to join in. Reconnecting with your inner wildness just takes some "dirt time" to practice your newfound skills, and to develop new habits that encourage curiosity and quiet observation.
Our nature connection approach to wilderness skills does not focus on having the perfect gear, or the best tools and clothes. Our goal is to help you feel comfortable in nature by experiencing how many of our needs can be met in the woods rather than in the store.
Read more about the schedule, locations, and topics covered in this course.
Scholarships are available for all of our programs, please request one when you register.
Sign up with a friend and get 10% off! Contact programs@twocoyotes.org to find out more.
Free Upcoming Events
Join as at a free upcoming event to learn more about Heartwood and meet your mentor, Andy! These events are intended for adults, although families are welcome (children must be accompanied by an adult). We will be outside the entire time. Please bring water, snacks, sturdy walking shoes, and appropriate clothing for rain or shine. Be prepared to walk off trail for portions of the walk.
7/31 Wild Edible Plant Walk @ Holcomb Farm in Granby, CT: Learn about many of the plants that we see everyday in the park, on the side of the road, or in the woods that can be useful to people for food, medicine and crafts. You'll walk away with new awareness and appreciation for the wild plants growing all around us.
8/21 Fire Skills Demo @ Sticks & Stones Farm in Newtown, CT: Making fire is one of the essential ways we can foster a deeper connection to the land on which we live. Deepen your relationship with one of humanity's oldest tools as you learn how to make fire from a few sticks and determination.
Meet Your Mentor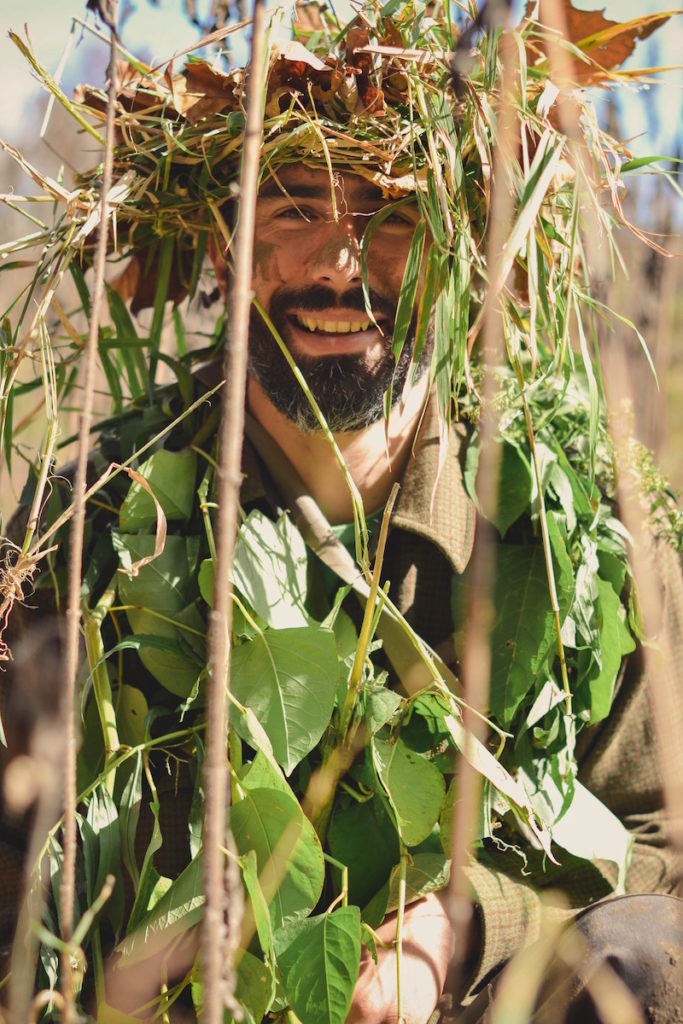 Heartwood is designed and led by Andy Dobos, though we will invite additional guest instructors for specific weekends to share their gifts with our students.

Andy is an artist and educator specializing in Nature connection mentoring, woodcrafts and wilderness skills. With a BFA in sculpture from Montserrat College of Art, Wildlife Track and Sign Level Three Certificate from highly recognized Cybertracker Conservation, Advanced Completion Certificate from White Pine Programs Wildlife Tracking Apprenticeship, training in the Art of Mentoring and the Boys Sacred Fire Initiation, and more than a decade of experience in mentoring, Andy is highly respected in his field.

He has made a priority of developing long and lasting relationships with his students and their families, becoming much more than a teacher but a true mentor. Andy serves as a master-level mentor at Two Coyotes Wilderness School. Andy also organizes The Cattail Gathering, an annual nature skills conference in Litchfield, CT. Visit theforestwolf.com to learn more about Andy's art and mentoring.
| Name | Ages | Location | Time | Date(s) | Price |
| --- | --- | --- | --- | --- | --- |
| Heartwood Wilderness Skills | 18+ | Multiple | Varies | September 2021 - June 2022 | $2500 |