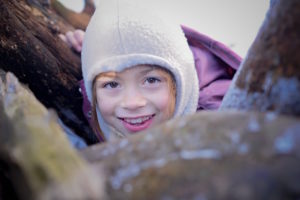 Each year, Two Coyotes reaches over 500 students (birth to 17) from across Connecticut through our school year, weekend, child & caregiver, rites of passage, and summer camp programs. Your support will strengthen Two Coyotes as we grow, and as we deepen our commitment to ensuring that our programming is accessible, welcoming, and inclusive to all children and families in our state.
In 2020, we are raising $50,000 so that we can:
– Develop programs in partnership with urban public schools and nonprofits to serve a more racially and socioeconomically diverse student population;
– Offer gender-inclusive rites of passage programs to teens;
– Provide our staff with the training, mentorship, and compensation that allows them to be more effective mentors to our youth;
– Build a pipeline of skilled future staff who have grown up in our programs through our teen Mentor-in-Training program; and
– Ensure that no family is turned away from our programs for inability to pay.
During the COVID-19 pandemic, we find ourselves more dependent on our connections to each other and to nature than ever before. Many families are re-assessing their ability to send their child to camp, even though they know their child needs to get outside and back with their friends as quickly as possible. If you are able, please support our scholarship fund and give the gift of nature connection this summer.
Ways to Give
– Make a donation through our website below
– Mail a check to PO Box 711, Monroe, CT 06468
– Find us on your PayPal app under info@twocoyotes.org
Click here to view our 2018 annual report.