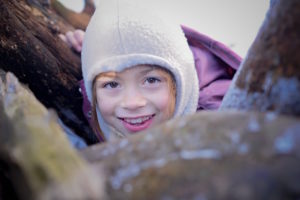 Each year, Two Coyotes reaches more than 650 students of all ages through our school year, child & caregiver, rites of passage, mentor-in-training, adult apprenticeship, and summer camp programs. Your support will strengthen Two Coyotes as we grow, and as we deepen our commitment to ensuring that our programming is accessible, welcoming, and inclusive to all children and families in our state.
In 2022, your gift can help us:
– Refill our scholarship fund to fulfill our commitment to turn no child away. We estimate scholarship requests will grow to $80,000 this year, as our programs expand their reach and families across the state continue to struggle with financial insecurity.
– Provide free, Two Coyotes programming to youth in Bridgeport in partnership with local, community-based nonprofits and schools.
– Activate our connection to equity and justice by bringing in skilled facilitators to lead trainings with our staff and support us as we redesign organizational systems and reimagine the potential of our staff and programs.
During the COVID-19 pandemic, we found ourselves more dependent on our connections to each other and to nature than ever before. There were no easy choices for parents to make when considering their children's physical, mental, social-emotional, and educational needs. More parents are recognizing that the outdoors were the safest place for their children to learn and play this year. For many children, our programs were their first time out of the house and away from family in several months.
As we emerge from the pandemic, we are still in recovery mode. We see an incredible opportunity to help children recover from the shared trauma of Covid in a safe, healing environment that fosters connection to nature, community and self. This crisis could result in significant shifts in the way our society educates children and in our relationship with nature, and Two Coyotes is adapting in real-time in order to sustain those emerging trends. We need your support to keep us resilient and responsive to whatever opportunities and challenges next year may bring.
If you are able, please give the gift of nature connection today!
Ways to Give
– Make a donation through our CampBrain platform here.
– Mail a check to PO Box 711, Monroe, CT 06468
– Find us on your PayPal app under info@twocoyotes.org
– Have land? We love the land we operate our programs out of and are grateful to the occupants that share them with us. We dream of one day having a permanent home of our own. If you know of land that might be right for Two Coyotes in CT, email maggie@twocoyotes.org.