Stepping Into My Power (13 -17)
Becoming an adult is not always easy. There are a lot of challenging situations, burning questions and intense feelings that can make the teen years a painful time. These years are also a time when we shed off much of our childhood and like a butterfly grow into who we are. But the way isn't always so clear. It can be a hero's journey of unlocking your inner superpowers, facing the darkness and finding your place in the world. Facilitated by mentor Justin Pegnataro, join a circle of teens as we share about what is going on in our lives, support each other and go on a journey to cultivate our superpowers.
For 6 weeks from May 26 – June 30, we will meet in circle via video call on Tuesdays from 1-2pm. Students will be given an assignment to accomplish either with a partner or independently, in nature. We will meet again in circle from 5-6pm to share our stories and reflections from the assignment. Each student will also schedule two 1:1 mentoring calls with Justin over the course of this class.
Enrollment is limited to 8 participants. Sign up today!
Stoking Your Inner Fire (Adults)
Feeling like something is missing in your life? As an adult or a parent it can be easy to forget that you need to take time to nourish yourself. What parts of you have been sitting on the back burner, waiting for the right time? Today is the day that changes.
In this 5-part series from May 27 – June 24, we will explore our challenges, dreams, creativity and passion as we re-stoke our inner fire. Facilitated by mentor Justin Pegnataro, join a circle of adults who seek to live a vibrant and full life. Go on adventures through your inner wilderness to bring back your fire and share its warmth and light with your village.
This course includes:
– 5 weekly Wednesday evening video calls from 7:30-9pm
– Two assignments to complete between each meeting
– Two 1:1 mentoring calls with Justin
– Interactive sharing with your classmates between meetings
Enrollment is limited to 8 participants. Sign up today!
Meet Your Mentor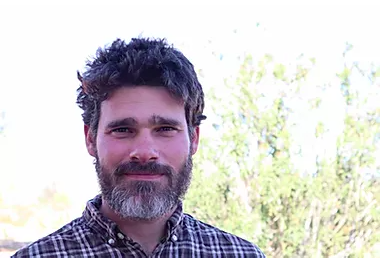 Justin is dedicated to helping people live vibrant, healthy lives filled with connection and purpose. His own journey began over two decades ago when he moved into the forests of Connecticut for four months and lived with just a sleeping bag, knife, and sack of rice. Since then, Justin has immersed himself in the natural world, embarking on a hero's journey of personal growth and transformation. From 2007 – 2018, Justin led Two Coyotes Wilderness School, connecting people to the wildness of nature and the wilderness of their own internal landscapes. Justin has mentored hundreds of children and adults in discovering who they are, claiming their personal power and in finding a deep sense of belonging within their own communities and the more-than-human world.
The core of Justin's work focuses on creating healthy lifestyle and relationships while exploring the landscape of inner healing and transformation. He seeks to help others become the author of their own lives. Justin's therapeutic style is influenced by Narrative Therapy, Cognitive Behavioral Therapy, Behavioral Therapy and Internal Family Systems approaches, as well as the natural world. Nature offers both challenge and sanctuary and is a rich landscape filled with metaphor and meaning that empowers the therapeutic process.
Justin is a licensed professional counselor candidate in Colorado and received an MS in Mental Health Counseling from UMASS Boston. Learn more at justinwildheart.com
| Name | Ages | Location | Time | Date(s) | Price |
| --- | --- | --- | --- | --- | --- |
| Stepping Into My Power | 13-17 | Links provided after registration | 1-6pm | Tuesday May 26 - June 30 | $240 |
| Stoking My Inner Fire | Adults | Links provided after registration | 7:30-9pm | Wednesday May 27 - June 24th | $210 |