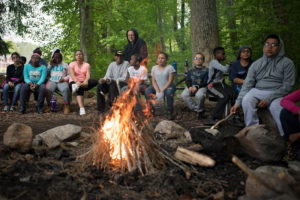 Boys Sacred Fire Initiation
Rites of passage for youth are a way to mark the transition from childhood into adolescence. Rites of passage can be found in every ancient culture but often are not available to today's youth. Boys Sacred Fire Initiation is a regional program that draws from our wilderness sister schools and initiates 13 and 14 year old teen boys into their adolescence. The initiation helps teens to come into conscious responsibility, discover their unique gifts, and face personal challenges that build resilience and character.
Reach Newtown Nature Mentoring
Reach Newtown is a school-based mentoring program that works with at-risk youth in Newtown and Danbury. Two Coyotes facilitates monthly, full-day nature mentoring programs for their students that empower the kids to find their inner strengths and also helps them to build a strong relationship to nature and its healing qualities.
Achievement First Expedition Program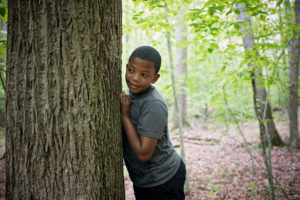 Our expedition program with Achievement First Schools is an urban nature mentoring program that takes place over the course of eight days. The program follows the arc of a heroic story about a little bird finding their hearts true song. Over the course of the program the 5th and 6th graders create a clay bead necklace, build fires, track wildlife, go on an overnight camping trip, and play nature games. The experience culminates with them sharing their Heart Song Statement, a powerful sentence describing their personal gifts and what they stand for.
Donate today to make a difference in a child's life!
Children are our most precious gift. As humans, nature connection and mentoring are our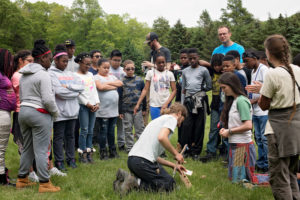 birthright. Yet so many are growing up without these essential foundations. With your tax deductible donation, you can help children reclaim these timeless ways and create a life-affirming legacy for future generations. Donate to support our scholarship fund today.