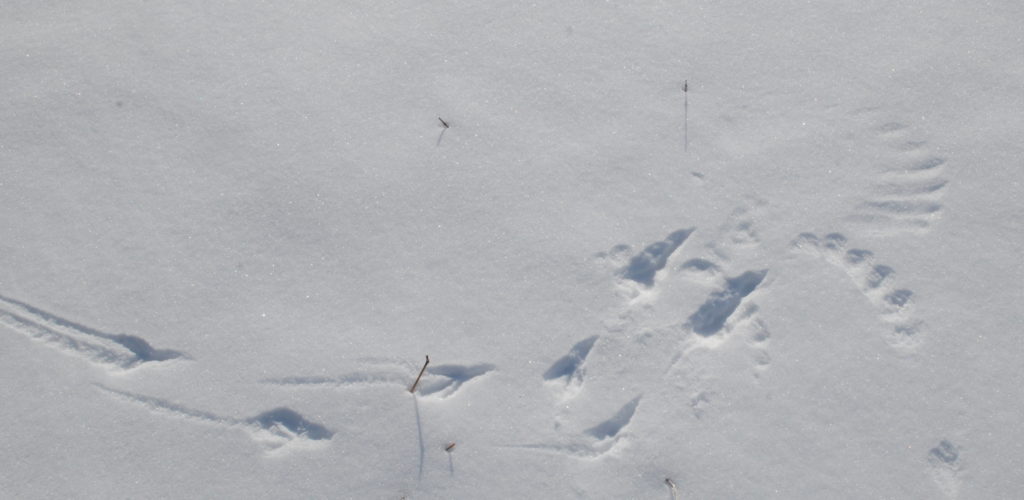 February 8, 2020
Do you know the story of the track above? Here in New England we see so little of the lives of our wild neighbors, just a glimpse here and there if we are lucky. Learning the language of tracks and signs can let us in on their stories.
Join Two Coyotes Wilderness School's very own certified wildlife tracker and nature mentor Andy Dobos out in the woods and fields to learn how to interpret the tracks and signs of wild animals. Andy has over a decade of teaching tracking under his belt and almost two decades of studying tracking with his own mentors and extensive "dirt time." He is a Level III in Track and Sign through Cybertracker Conservation.
For ages 16+. Teens need to attend with a registered adult.
Bring a notebook, binoculars, camera, water, and snack. Wear good boots and warm clothes. Meet by the Welcome Center at White Memorial Conservation Center.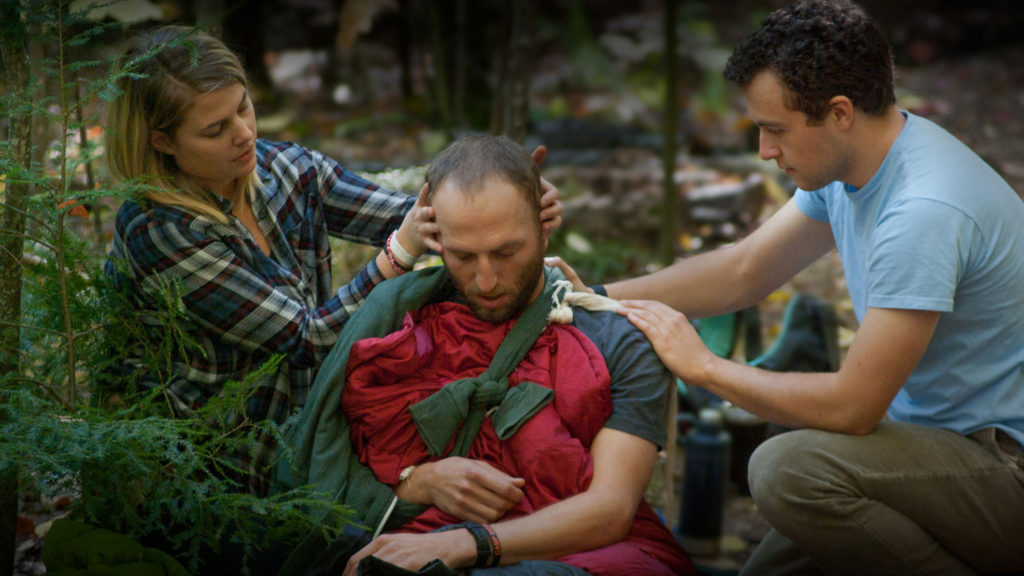 Accidents happen. People get hurt, sick, or lost. The temperature drops, the wind picks up, and it starts to rain. Would you know what to do? Many backcountry emergencies are preventable, and even when bad things happen, sometimes the wrong care can make things worse. By learning a few basic skills, you can make the difference between a good outcome and a bad one – and maybe even save a life.
The WFA certification is 16 hours (two days), and focuses on the basic skills of Response and Assessment, Musculoskeletal Injuries, Environmental Emergencies, Survival Skills, Soft Tissue Injuries, and Medical Emergencies.
WHERE AND WHEN IS IT HELD?
Sticks and Stones Farm
Feb 29 8am-5pm with optional CPR from 6-9pm
and March 1 9am-5pm
Must attend both days to test and become certified.
HOW MUCH DOES IT COST?
$250 for WFA alone
additional $80 to add adult and pediatric CPR through AHA.
| Name | Ages | Location | Time | Date(s) | Price |
| --- | --- | --- | --- | --- | --- |
| Wildlife Tracking with Andy | 18+ (16+ with adult) | White Memorial Conservation Center, 80 Whitehall Rd, Litchfield, CT | 12:30-4pm | Feb 8, 2020 | $35 |
| Wilderness First Aid Certification | 14+ | Sticks and Stones Farm, Newtown | Sat 8am-5pm, 6-9pm (optional CPR) and Sunday 9am-5pm | Feb. 29 and Mar 1 | $250 plus $80 for CPR (optional) |