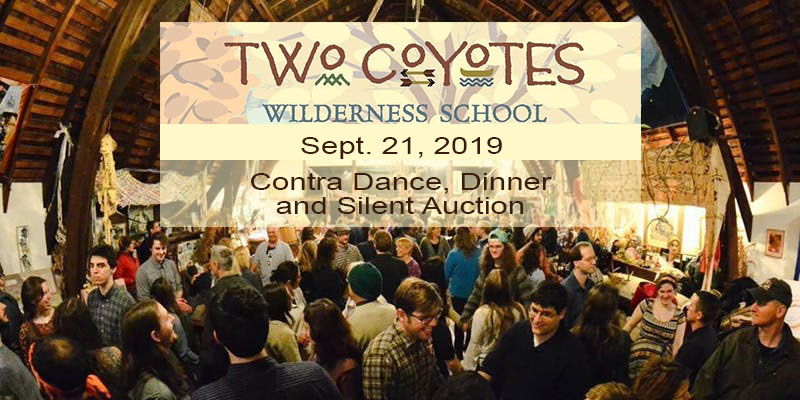 Join Two Coyotes Wilderness School for a night of family-friendly fun! Music, dancing, food, silent auction & more. All ages welcome.
Tickets are available for $30 (adults, 16+) or $10 (youth, 5-15). Children under the age of 5 are free.
Billy Fischer will call the dance, accompanied by live music.
Buffet dinner prepared by Chef Will Heyne, featuring locally grown and foraged ingredients.
Contact Maggie@TwoCoyotes.org if you'd like to contribute a potluck dish or volunteer at the event, and for more information about sponsoring the event or donating items to our auction. Your tax-deductible contribution will help us meet our goal and provide your organization with valuable exposure.
Please join us in supporting our mission and our students!