We believe that every person has a unique gift to share with the world. To find our gift each of us goes on a heroic journey within.  A mentor is like a guide that is essential to bringing out our most sacred gifts.  We call our teaching staff mentors because they help people to discover their gifts and power through connecting them to nature and their heart.
---
Site Managers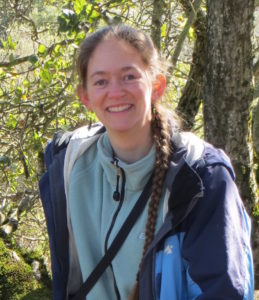 Karianna Rosenberg
Karianna is a lifelong student of nature, a dance anthropologist, an artist, a bilingual storyteller, an outdoor educator, a cultural creative, and transformational workshop facilitator. Her deep connection and love of nature and passion to help others discover their own connection with the earth, themselves, and others, began with her growing up on a small family farm surrounded by a Connecticut state forest.
Karianna holds a BA in Cultural Anthropology, with a Minor in Spanish, focusing on Dance Anthropology and Dance History. She earned an MA in Teaching Spanish and English as second languages, with a Bilingual Multicultural Endorsement from the School for International Training. She is also certified in Wilderness First Aid.
In her spare time, Karianna enjoys social dancing, especially swing and Argentine tango, writing poetry, playing fiddle/violin, spending time with family and friends and being out in nature.
Scott Baker
Since the age of 14, Scott has been immersed in the natural world through the magic and culture of Two Coyotes. Beginning his journey with the school as a Summer camp student and continuing it with many 8 Shields based nature programs throughout the northeast. He now enjoys the opportunity to teach and pass on a deep appreciation for and knowledge of nature. A lifelong homeschooler, he can be found in his natural habitat exploring the woods, honing his primitive skills, or playing the steel pan (having formerly been a member of the renowned St. Luke's Steel Band.)
Teake
Tyler von Oy
---
Lead Mentors
Andy Dobos
Is an artist and educator specializing in wilderness mentoring, woodcarving and nature skills.    Andy is an amazing artist and craftsman.  He makes a variety of crafts from the forest including custom knives, sheaths, wooden spoons, and bowls, bark containers, custom animal masks and sculpture.  Andy is a trained wildlife tracker and loves spending time in nature.  Andy also organizes an annual nature skills conference called the Cattail Gathering in Litchfield, CT.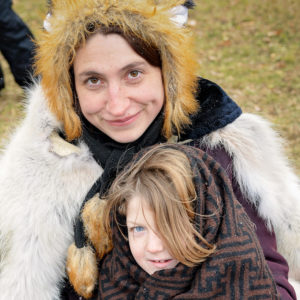 Jessica Sulkowski
Jessica Sulkowski graduated from UCONN with a B.S. in Ecology and Evolutionary Biology as well as a M.S. in Conservation Biology and Biodiversity. When she's not with Two Coyotes Wilderness School, Jessica is at the Ansonia Nature Center, where she works to rehabilitate wildlife as well as teaches environmental education programs. Jessica has a profound love for both teaching and wild animals. Her driving force in life is to foster love and connection with the environment so the wild lands we so deeply enjoy will be preserved for many generations to come.

Sasha Simone Lehrer
Sasha is a dancer, yoga and structor and lover of life.

Alycia Matchen
Alycia is a mother of two daughters who loves sharing, learning about and cooking or crafting in the great outdoors.  She is a Girl Scout leader, trained paralegal, trained medic, workout enthusiast and gardener.  When she's not at Two Coyotes, Alycia is most likely working out, tending her chickens and garden or homeschooling her daughters in creative ways.
Aja McCarty
Aja Brings light and love to every project she is involved with.  She runs an urban homestead with her husband, 4 kids and chickens in Simsbury, CT. Aja runs our Pups program in Granby.
---
Field Mentors
Noel Cherubino
Tammy Gallo
Grant Norton
Julian Serrano
Adelka Polak
Karen Pettinelli
Glenn Paskiewiczg
Christine Alexander
And many more
---
Teen Mentors
Ferrill Gemino
Skylar Norton
Jia Lin  Koh
Callum McCabe
Owen Prevey-Sullivan
Morgan Hastings
Interested in joining our staff team.  Let us know.